achieve the workforce stability you need to
grow your business.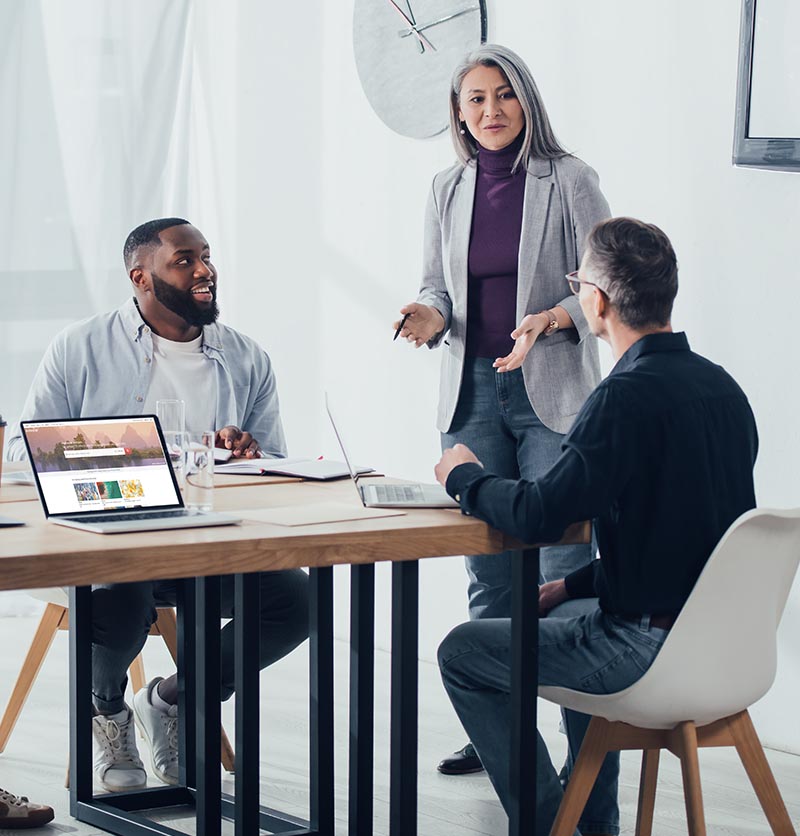 The best kept secret in North Carolina…
Bonney Staffing is the largest staffing firm in Maine. But did you know we've also been in North Carolina since 2015? We're rooted in the belief that people matter and we believe that people and time are your most valuable assets. That's why it's critical to partner with a firm with the tools and processes to quickly and accurately identify, screen and recruit people who fit your organization. No matter where our customers are, they can benefit from the "Bonney experience".
We Deliver
Let Us Show You Proof
Want to learn more about how Bonney Staffing helps employers reach their unique business goals? Take a look at these case studies. Different industries. Different challenges. Consistently great results.
Case Study #1: Manufacturer Streamlines Operations By Consolidating Under Bonney Staffing
The Challenge
Maine-owned manufacturer grew the size and scope of their business, adding new products over the course of several years. This meant adding a variety of staffing and recruiting vendors depending on their needs at the time. With multiple vendors to manage, they spent too much time and energy dealing with various staffing firm representatives, managing timecard submittals for up to 100 temps per day with as many as three staffing companies; handling and communicating temp staff/personnel issues; onboarding and daily training of new temps; tremendous turnover/retention initiatives and more. This led to confusion and frustration.
Our Solution
Bonney Staffing has extensive experience serving different types of staffing needs from last-minute day labor to management recruitment. We were given the opportunity to assist with all levels of staffing, including the high-volume production floor. We learned more about the needs of the company and designed a manageable process for placing quality staff into appropriate roles within the company.
Our SWAT (Staff Who Arrive Today) Team service, which had already been successful at a number of other companies, was a logical option to handle this client's needs on a much larger scale. The customer was ready for a change and jumped on board, allowing Bonney to make as many daily placements as possible.
Implementation
Over a few short months, our staffing teams proved themselves and became the sole staffing provider for this customer, able to handle all daily needs of 20+ on-call placements per shift, in addition to the management of all long-term contingent workers and recruiting and placements of professional or specialized direct hire needs.
Result
Bonney Staffing's well-trained, highly motivated staff continues to provide personal, customized service, ensuring that service needs are not only met, but exceeded. Our customer no longer worries about being able to get their product out the door on time…we guarantee they can depend on our on-call SWAT teams with or without an on-site supervisor!
Case Study #2: International Food Retailer Relies On Service Bonney Staffing Offers
The Challenge
For 25 years, Bonney Staffing has been a select preferred supplier to provide administrative and customer service support staff for the corporate headquarters of a Maine-based supermarket chain. Five years ago, this Maine-based company was bought by an international food retailer which owns several U.S.-based supermarket chains.
When the corporate headquarters moved to North Carolina, the new owners needed a staffing company that could service both Maine & North Carolina. In order to keep the business, Bonney Staffing would need to establish an office and recruiting operation in North Carolina, which at the time, we were not set up to do.
Our Solution
Bonney Staffing changed hands and with new ownership came new goals. Our revised growth strategy was to establish a national presence, rather than a regional one, and to follow our client companies wherever they needed us, both on-site and in their local communities. With this new ability to better service clients, Bonney Staffing was invited to bid to become a select preferred supplier for the Corporate Headquarters in North Carolina.
Our SSG video resumes, our on-site capabilities and our ability to build a dedicated on-call SWAT team were all key factors in Bonney Staffing winning the contract.
Implementation
With on-site operations in both North Carolina and Maine, Bonney Staffing was able to staff the corporate NC headquarters in addition to reestablishing ourselves as the exclusive staffing company for the Maine-based operations, providing up to one hundred people per day across both locations.
Results
By opening a branch office in North Carolina and establishing a strong presence in the local market, we were able to compete against numerous national staffing companies.
We recruit heavily in the local market, handle all onboarding for new hires, fulfilling all administrative, call center, clerical, and accounting needs for the Corporate Headquarters in North Carolina, and Maine.
Our on-site operations and all business functions mirror each other in NC and Maine and offer our client one primary point of contact who oversees both state's needs.
Case Study #3: Printing Company's Staffing Needs Change Throughout the Year, With Many Peaks and Valleys
The Challenge
Large regional printing company was using eight different staffing companies when Bonney Staffing began working with them more than 10 years ago. With peak seasonal work and project-based work, contingent staff was a necessary part of their business. Theirs is a deadline-driven business with an extremely time-sensitive environment.
Every department within the company was reaching out to multiple staffing services. There were multiple points of contact to manage and an inefficient process in place to handle these various vendors.
Our Solution
Bonney Staffing proposed becoming the sole staffing provider and establishing an on-site office. We would take over the burden of scheduling and develop an orderly process for deploying all temporary and as-needed staff.
Implementation
Bonney Staffing restructured the way the printing company used temporary staff, increasing operational efficiency and reducing staffing costs.
Results
Bonney Staffing built a dedicated SWAT team for the company; we provide a core staff Monday – Sunday, with the ability to ramp up staff on an as-needed basis for seasonal surges and projects. We provide 90-125 staff/week, ensuring that the client has the resources they need to meet deadlines even in their busiest seasons.
We're offering new clients a risk-free trial to ensure our associates are the very best!
When a new associate starts an assignment – if within 4 hours you are not completely satisfied, you wont be charged for those hours and Bonney will provide a new candidate.
Happy with the candidate? Bonus! You will get 8 free hours on the first 40 hours the associate works.
Your success is our success.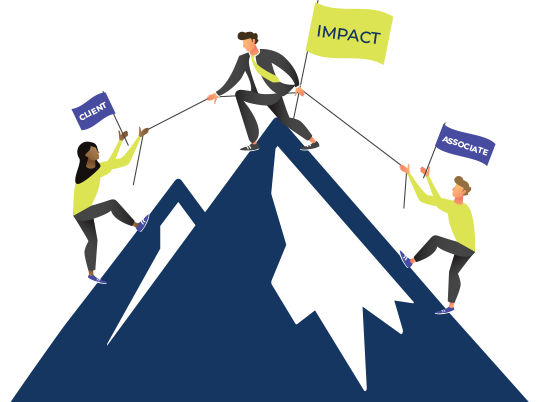 We work to make a difference.
Our Maine roots signify that we are proud, honest, hardworking people who'll go the extra mile to make sure the job is done right — all while providing the very best experience possible. At Bonney, our approach isn't transactional, it's personal. Our organizational purpose is to bring growth to our clients and associates. That's why we only succeed when you succeed. 
Book a meeting with us to discuss a partnership with Bonney Staffing.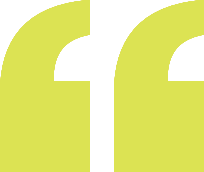 Friendly, Professional, and Dedicated...
"The staff at Bonney is friendly, professional, and dedicated to helping place their associates with companies that are compatible with their skills. We have been working with Bonney Staffing for over five years and they have been a tremendous help in finding well qualified candidates for various job openings at our company. They took the time to come into our facility to ensure they understood our hiring needs, the type of work candidates would perform and also the environment in which they would be working. They carefully screen candidates not only for the physical tasks required by the job but also the physiological fit to match our company's core values. We have been very satisfied with Bonney's diligence in finding quality candidates for us."
– Human Resource Manager, Manufacturing Company
Integral Part of Our Growth!
"Bonney Staffing service is out of this world. They have taken the time to understand the different positions we have at our facility and send us people who will do the job and will fit in with the rest of our employees. They take the burden out of having to interview and check references for potential candidates. Their SWAT program works really well for us, since most of our employees start early in the morning and we receive an email almost immediately after a call out. This helps our supervisor to re-adjust their manning for the day. They have been an integral part in the growth of our company. Their staff is always very cheerful, polite and eager to help with our needs."
– Office Manager/Growing Manufacturer
Quality People...
"I have been using Bonney Staffing for years and have only good things to say. They send quality people in a timely manner and their customer service is unsurpassed. The fact that they can be reached 24 hours a day is a fantastic perk. They are the best!"
– HR Representative, Manufacturing Company