Welcome to Bonney Staffing.
For more than 45 years, Bonney Staffing has been matching job seekers with opportunities in a variety of industries and specialties. We believe the recruitment process can fundamentally impact both business success and a person's life. So we take a holistic approach to staffing – and the people we serve.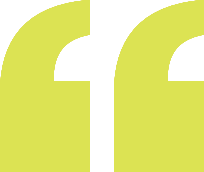 A Pleasure to Work With!
"Bonney Staffing has been a pleasure to work with. They are fast to respond to my questions and staffing needs (usually within hours), as well as staying current on the status of their employees that are working within the business. They are always very professional and do their best to understand the company's needs, working with leaders one-on-one to identify the best fits for both parties."
 – Department Supervisor for Multinational Food Retailer
Genuinely Impressed...
"Everyone I dealt with was highly professional and organized. I was genuinely impressed by how much better bonney has been compared to any of the other staffing agencies I've used in the past."
– Michael T.
Qualified Candidates...
"The team at Bonney Staffing has always been able to provide our company with the correct staffing at our most demanding times. The candidates they fill our open jobs with are qualified and are willing to do the work that is needed."
– Vice President, Specialty Manufacturing Company