September is National Preparedness Month. With the start of hurricane season, it is a good time to raise awareness about the importance of preparing for disasters and emergencies that could happen anywhere, to anyone, at any time.
This year the Federal Emergency Management Agency's (FEMA) Ready campaign has chosen the theme "A Lasting Legacy", because the life and business you've built is worth protecting for generations to come.
FEMA will be releasing public service announcements throughout the country to spread preparedness information to households and businesses in every community. This article will be focusing specifically on business preparedness.
Types of Business Hazards
Preparedness is just as important for your business as it is for your home and family. Disasters big or small can have a lasting financial and emotional effect on your organization and employees. There are a variety of hazards to be aware of and plan for, including:
Natural hazards (floods, hurricanes, earthquakes, tornados, etc.)
Health hazards (common flu, Covid-19, Monkeypox, etc.)
Human-caused hazards (accidents, acts of violence, etc.)
Technology-related hazards (cyber attacks, power outages, equipment failure, etc.)
Steps to Take First
The FEMA Ready program provides a Ready Business Toolkit series that includes specific information on natural, health, human-caused, and technology-related hazards. The toolkits are a step-by-step guide on how to:
Identify Your Risk
Every business has weaknesses and vulnerabilities. Knowing which disasters are most likely to impact your business can help quickly return to normal operations. Conducting an assessment will identify hazards (hurricanes, flooding, or cyberattacks) to better prepare your business. Be sure to focus on potential hazards that pose a real risk to your business.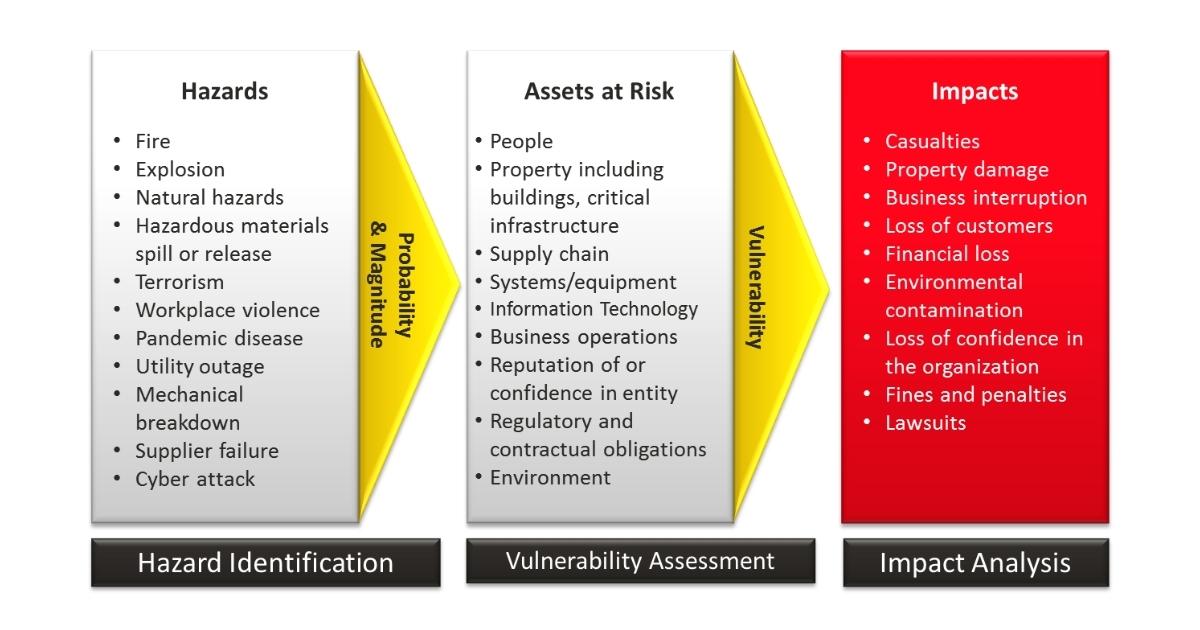 Develop A Plan
Think of it as a roadmap to recovery. Tailor it to your business needs and operations. Ready.gov has a plethora of resources (toolkits) to help develop your plan.
Take Action
Now that you have a plan, practice it! Validate it to make sure that the plan and strategies work. Involve your employees and stakeholders to ensure that everyone understands what to do in the event of an emergency.
Communication and transparency is crucial when informing your employees and the community about what is happening before, during, and after an emergent event. You can find pre-designed messaging at Ready.gov, including a Social Media Toolkit.
Prepare. Prepare. Prepare.
Don't put it off until tomorrow; plan now! It pays to be prepared. Make it part of annual or quarterly training. Consider reviewing it during new hire onboarding. There are so many resources you can utilize, and the best part is you don't have to reinvent the wheel.
Preparedness benefits companies of all sizes. Take a moment to read some testimonials from other businesses — big and small — who benefited from a preparedness plan when disaster struck.
Still not sure where to start to create your organization's preparedness initiative? As always, our Safety Manager is happy to help — contact them today.