Ware·house: A large building where raw materials or manufactured goods are stored before their export or distribution for sale.
Manufacturing staffing is one of Bonney's specialties. As a trusted warehouse and distribution staffing agency, it's imperative that we keep associates safe on the job and can count on our client partners to keep their teams safe, too. 
Since one of the ways to maintain a safety culture is through education, loosen your steel-toes, get comfortable (preferably in an ergonomic chair), and read on to learn how to avoid the most common warehouse safety hazards.
OSHA's 1910 Safety Standard
Whether your business manufactures, designs, or sells products, these settings include warehousing operations that support the business process. While the warehouse industry is not the most dangerous, there are hazards due to the type of work environment.
Some common warehouse occupations that are likely to be exposed to safety risks include (but are not limited to):
General laborers and stock movers
Stock clerks and picker and packers
Powered industrial truck operators
Shipping, Receiving, and traffic clerks
Warehouse operations fall under OSHA's 1910 General Industry standard. Below, I've broken them down into ten common warehouse hazards. Plus, best practices to follow to maintain warehouse safety. 
Warehouse Safety 101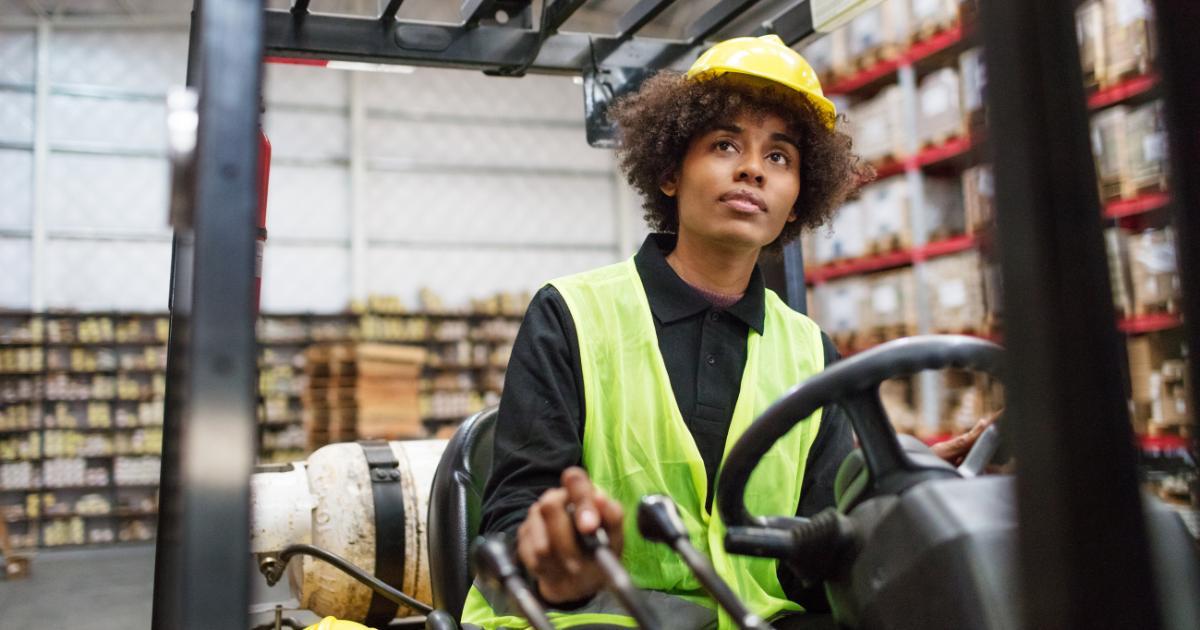 #1. Forklifts. Also known as 1910.178, these industrial trucks move materials/products. They serve as a means to reduce manual handling by workers. However, they also present hazards if improperly used.
Warehouse Safety Tips:
Only competent and certified people shall use forklifts.
Never use a forklift as a man lift or provide people rides.
Mark forklift travel paths and keep pedestrians from walking in these areas to prevent struck-by incidents.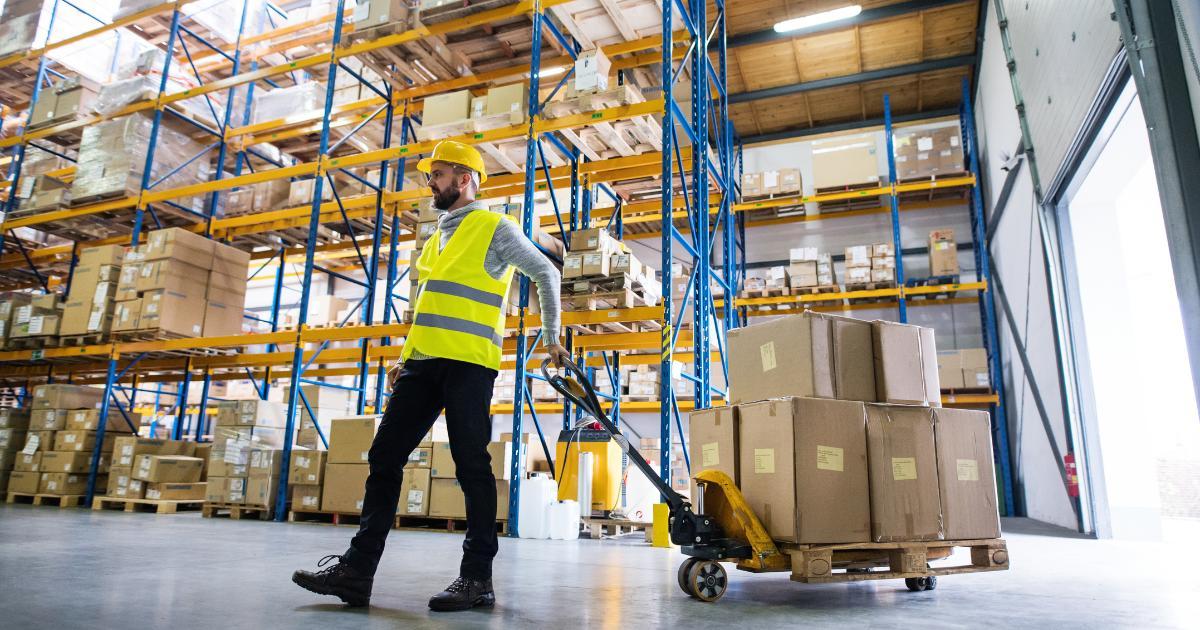 #2. Loading docks provide a means for loading and unloading products into/out of storage for distribution. These areas can present struck-by and fall incidents.
Warehouse Safety Tips:
Post warning devices when fall prevention methods are not feasible.
Direct all foot traffic away from dock doors and paths of any moving equipment.
Never climb up or jump down from a loading dock. Use designated entrances.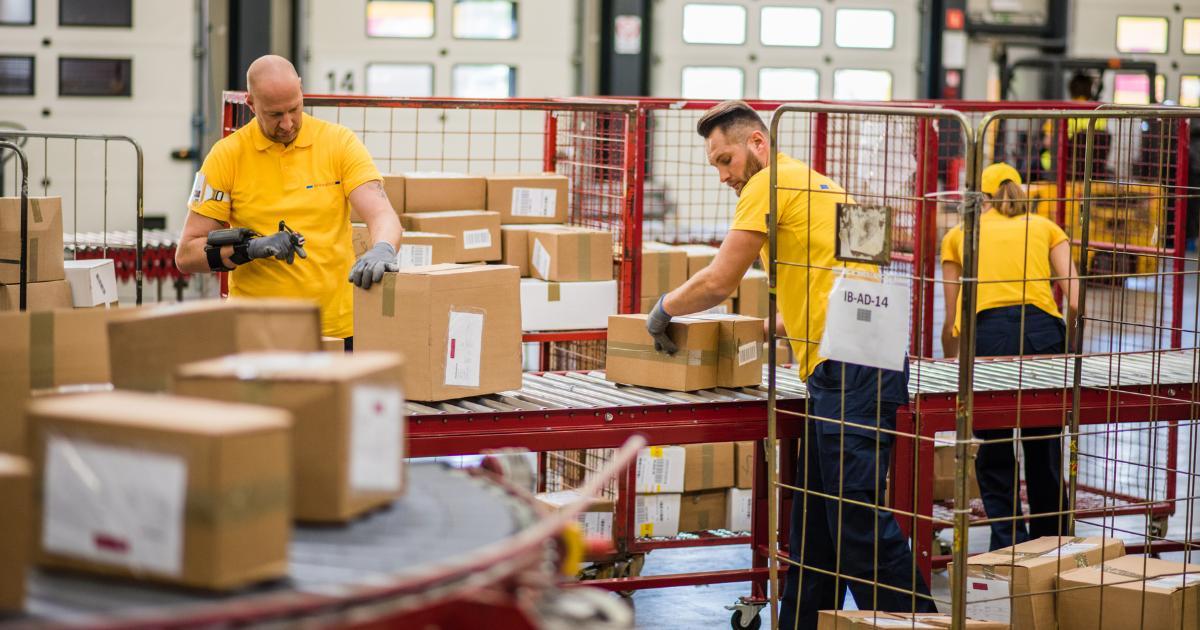 #3. Conveyors allow for quick and easy movement of product/goods/materials. However, they have the potential to cause caught-in and struck-by injuries.
Warehouse Safety Tips:
Never alter or remove emergency stop switches or other safeguards.
Avoid wearing loose clothing and jewelry, and wear long hair in a bun or ponytail. These items can be easily caught-in if too close to moving parts on a conveyor belt.
Never climb on or walk on a conveyor belt.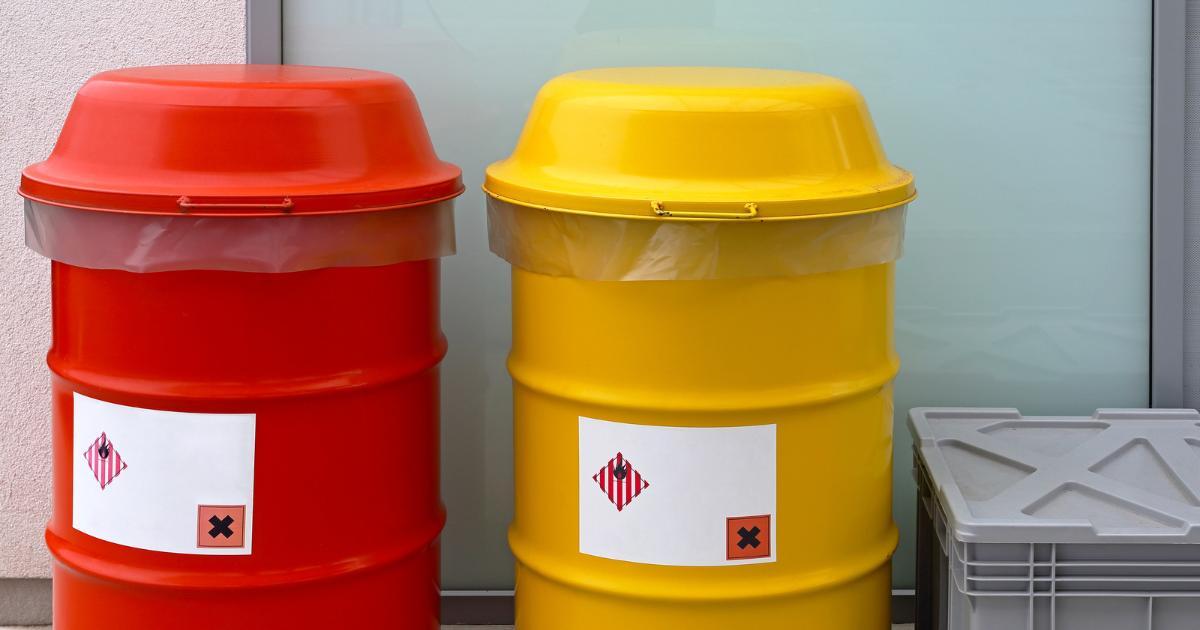 #4. Hazardous materials pose a significant risk. Improper storage and handling, insufficient training, and disposal of chemicals can result in serious injuries and property damage.
Warehouse Safety Tips:
Provide, train, and maintain a Hazardous Communications Program.
Properly label chemicals, provide safety data sheets (SDS), and educate employees.
Provide, maintain, and train employees on personal protective equipment for all operational use and handling of chemicals.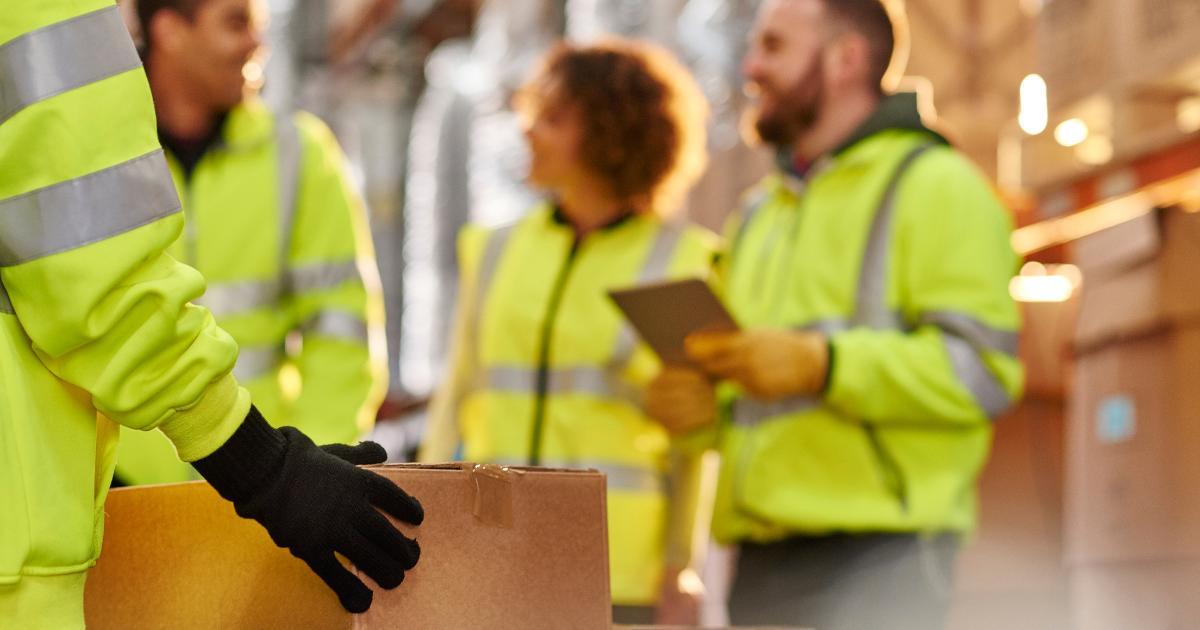 #5. Manual lifting by hand is still used, despite the adoption of assisted lifting devices (i.e., conveyors, pallet jacks, forklifts, etc.). Unfortunately, lifting activities can easily result in physical injuries (chronic or acute) to those workers who have to lift and move objects as part of their job.
Warehouse Safety Tips:
Use assisted lifting devices whenever possible to reduce the manual handling of materials.
Stage work areas more efficiently to lessen or eliminate manual lifting.
If a load is too heavy, seek assistance (i.e., lifting devices, two-person lifts, etc.).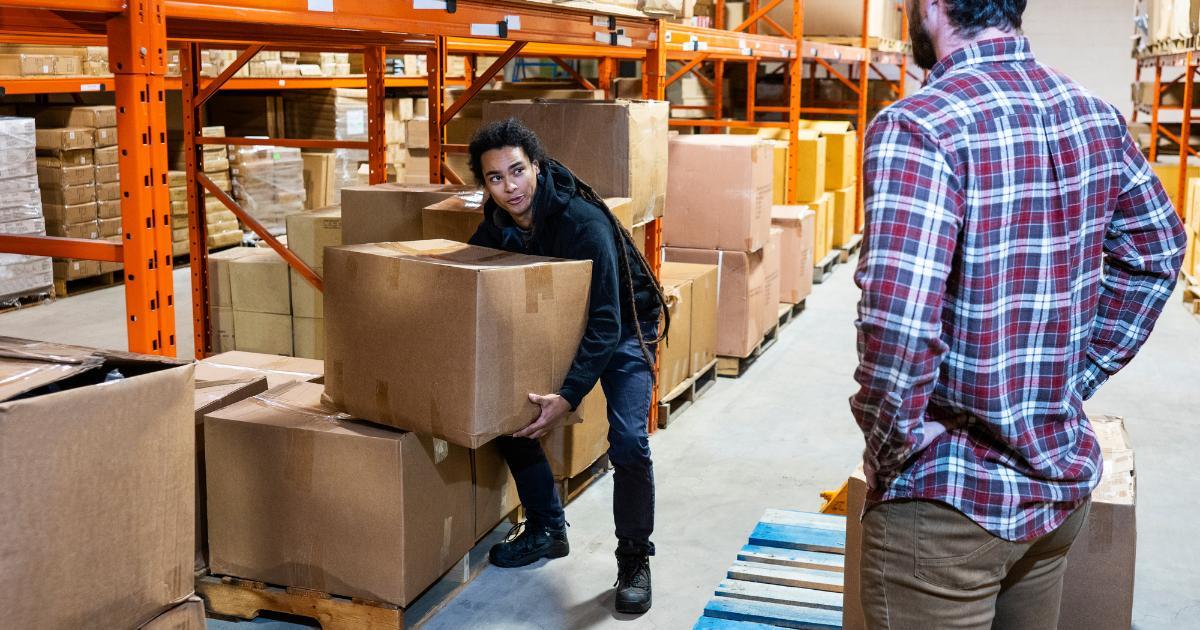 #6. Ergonomics can help reduce and eliminate some of the more common injuries (i.e., musculoskeletal disorders, sprains, strains, etc.) caused by improper posture and repetitive movements.
Warehouse Safety Tips:
Use assisted lifting devices to lessen manual lifting, carrying, or moving materials.
Cross-train and provide job rotation to reduce repetitive strain.
Set up workstations to accommodate natural reach (i.e., adjustable workstations, electronic arms, etc.).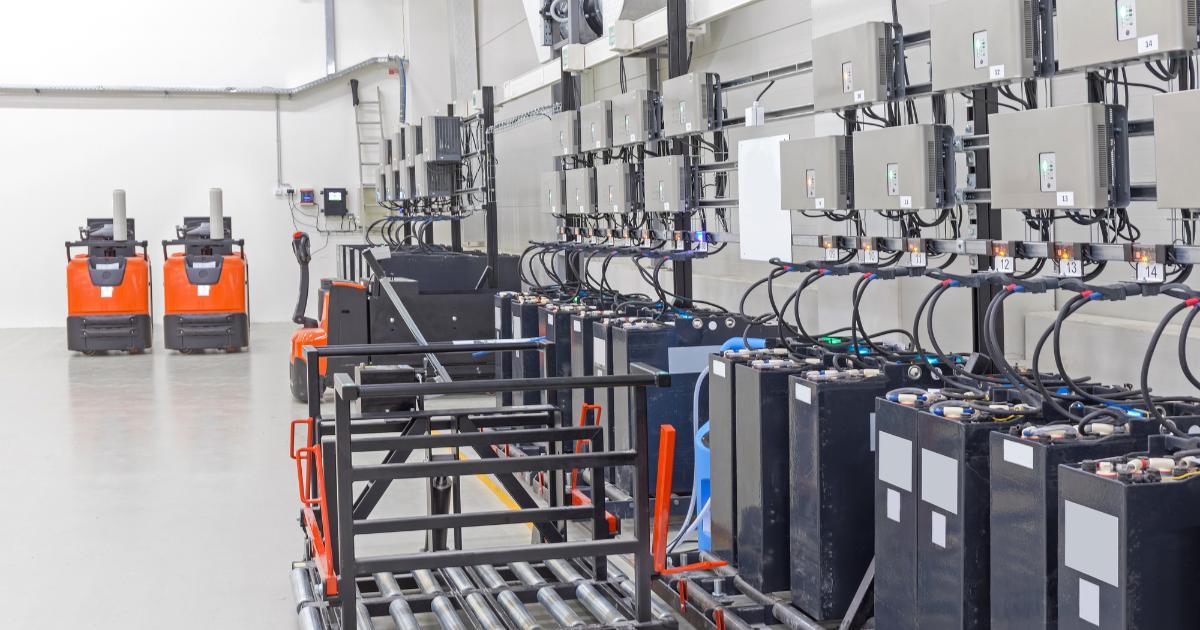 #7. Charging stations recharge batteries and refuel powered equipment. The stations can result in injuries if not maintained correctly, causing fires, burns, or chemical exposure.
Warehouse Safety Tips:
Store and separate chemicals and materials in these areas.
Ensure fire sprinkler systems are functioning and not blocked by materials.
Wear appropriate personal protective equipment when handling chemicals and materials per the safety data sheet (SDS).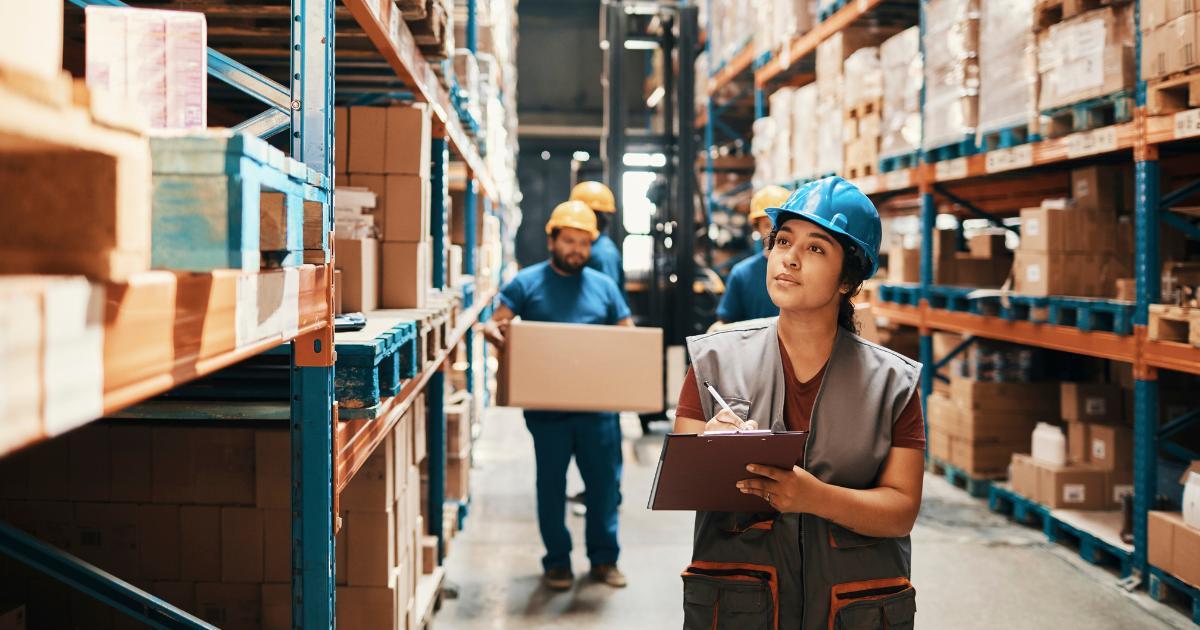 #8. Materials storage Improperly maintained, stacked, or loaded materials can lead to falling items that cause major injuries and property loss.
Warehouse Safety Tips:
Store products straight, not too high, and evenly.
Place materials with a higher turnover on lower shelving or the floor.
Redirect foot traffic away from heavy forklifts and material moving areas.
#9. Energized equipment can be dangerous (electrocution or caught in between injuries). The most common mistake is employees bypassing safeguards while the equipment is running or servicing the equipment while energized.
Warehouse Safety Tips:
Follow Lockout/Tagout (LOTO) procedures when servicing equipment.
Never service (LOTO) equipment unless trained.
Never bypass equipment guards or deactivate a safety or kill switch on the equipment.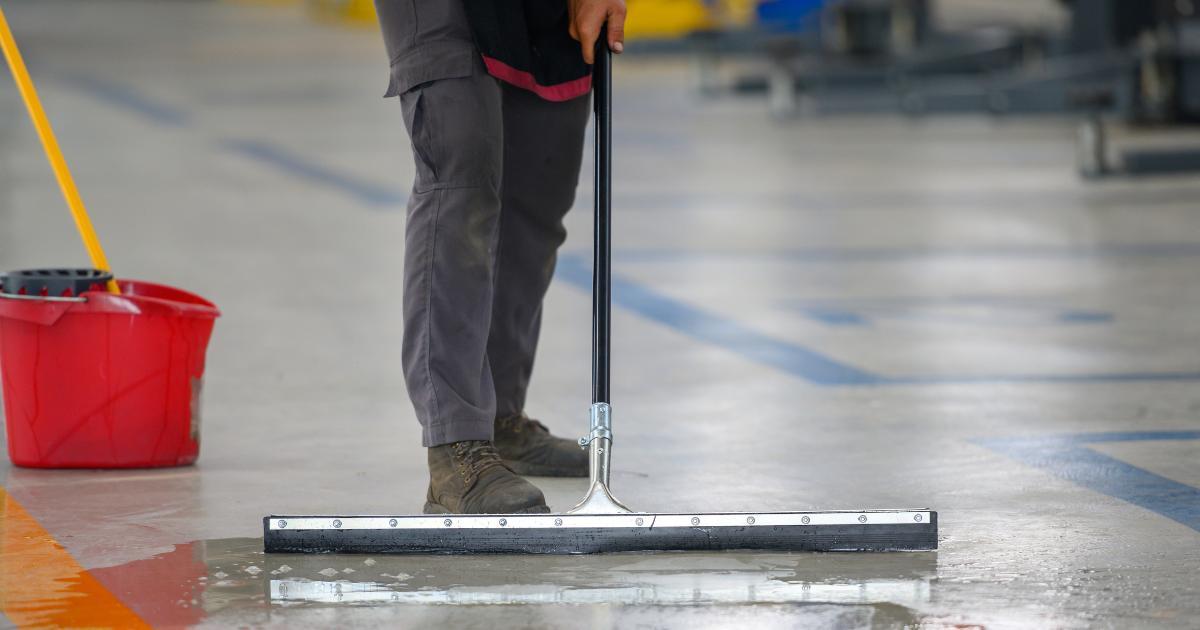 #10. Slips, trips, and falls are common. Some contributing factors include but are not limited to someone walking into the facility with wet shoes or spills (clear liquid).
Warehouse Safety Tips:
Identify and mark walking paths to prevent employees from coming in contact with a hazardous situation/area.
Ensure all working surfaces are maintained (i.e., clean, organized, adequate lighting, etc.).
Provide non-slip flooring to lessen the potential for slips, trips, and falls.
Manufacturing Staffing and Safety
When it comes to warehouse safety, the information and suggestions above offer a great starting point for identifying common risks and barriers.
Providing your employees with hazard awareness training, conducting regular inspections, and implementing strong safety measures can help reduce, eliminate and maintain a safe and healthy work environment.