When a large food retail client needed help managing associates and related tasks, Bonney was able to step in to save the company hundreds of hours in hiring and management costs.
Workforce Management Program
Bonney came to this client with the solution of a workforce management program, BOSS (Bonney On-Site Services) provided this company with the workforce they needed to keep up with demand as well as a team to help with onboarding, employee management, and related tasks.
The BOSS program allows Bonney team members a chance to meet with the client once a month to discuss productivity levels of the employees and to provide data on retention, time-to-fill, hours billed, and diversity and inclusion statistics.
Furthermore, Bonney is also able to send out quarterly satisfaction surveys to associates working at this client. This led to better communication among the customer and working associates as well as providing data to improve retention rates, turnover, and employee satisfaction.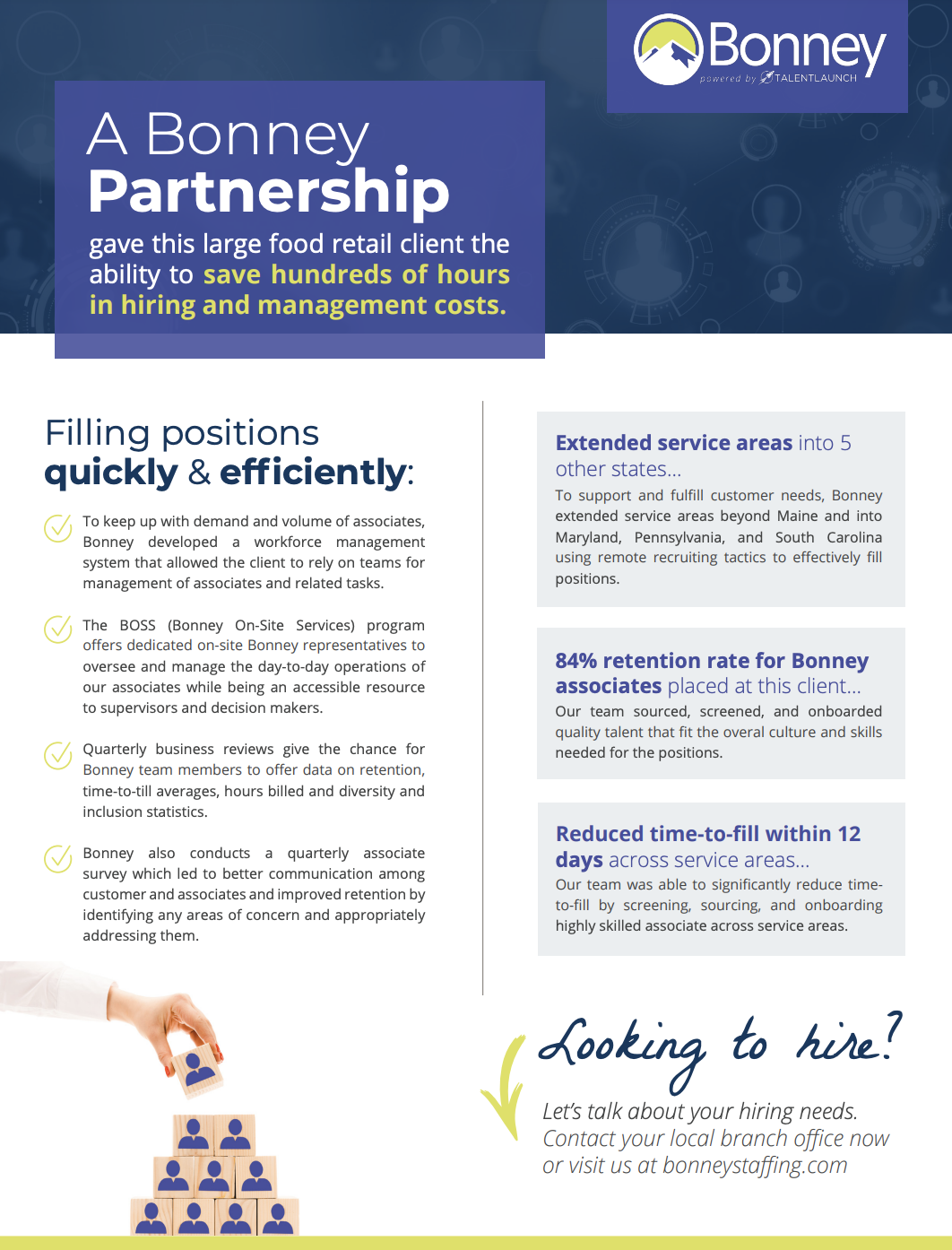 Click here to see statistics highlighting our success with this partner.
Looking to hire?
Let's talk about your hiring needs. Contact your local branch office now or visit us at bonneystaffing.com